INTERVIEWS, CONFERENCE PRESENTATIONS & PRESS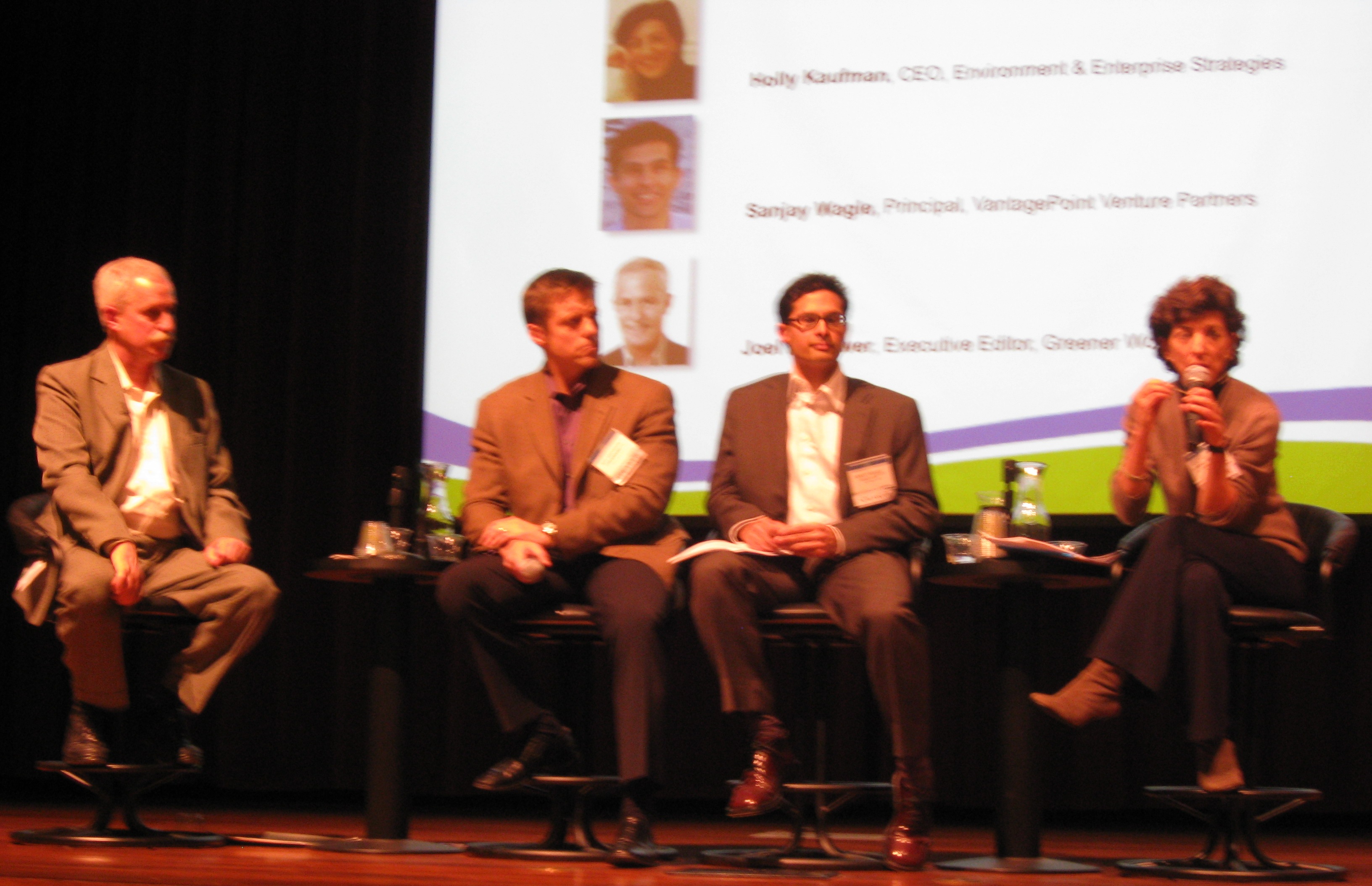 Moderated panel on "The Circular Economy and the Built Environment" at Greenbiz.com's VERGE 2016 conference on technology and sustainability, Santa Clara, California, September 20, 2016.
Lecture at the University of San Francisco (USF) on climate science & policy - global, national, California, January 25, 2012.
Presentation at State of Green Business Forum on "Business Involvement in Public Policy," February 3, 2011, http://www.greenbiz.com/blog/2011/02/03/how-your-company-can-help-shape-environmental-policy.
Presentation at EPA Region IV on climate policy post COP-15, February 8, 2010.
"The New Green Era - Past the Hype, Where are the Business Opportunities?" - a panel presentation for the Marketing Executives Networking Group, April 30, 2009.
Holly Kaufman in a panel presentation on the Obama administration's environmental and economic policies and what to anticipate, State of Green Business Forum, February 2, 2009,
"Taking Corporate Eco-Strategy to the Next Level," an interview with Holly Kaufman on the evolution of corporate sustainability practices and impact, "The Eco-Innovator, A Publication of the Corporate EcoForum," October 15, 2008,
http://corporateecoforum.com/ecoinnovator/?p=789
.